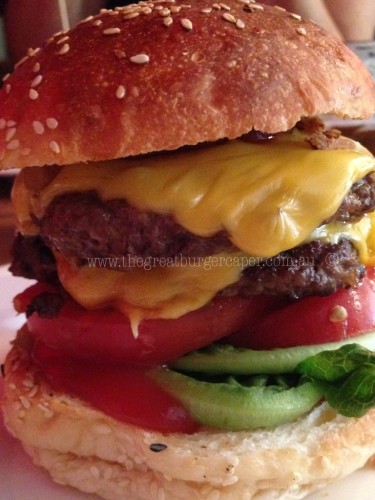 Its been almost 3 weeks since the last review and the craving for a new burger to sink my teeth into has been high. Tonight, it was a trip to The B.East in Lygon Street, Brunswick East that was on the cards.
The place is very casual, with the bar in the middle, street art on the walls and DJ playing tunes, which all helps add to the buzzing atmosphere. They have live bands playing on Friday and Saturday nights, and music trivia on Tuesdays.
Now, the burgers! I was very tempted to take on the "B.East", which is a triple patty, triple bacon challenge that if you finish within 3 minutes you get your name on the Wall of Fame and by the way, the record is 60 seconds!? Insane!!
I ended up being drawn to the "Sexy" burger, which came with double beef, double cheese, BLT, onion and BBQ sauce all on a brioche bun!! The flavour of the meat was awesome, the amount of each other ingredient was perfect, the sauce had just the right hint of spice to it and this made every bite like a taste explosion in your mouth. The bun held up the test too and did not melt away as you worked through it.
Plenty of craft beers to wash your burger down with, but I couldn't go past the Carlton Draught on tap!! Chips on the side were amazing too.
This is the best burger I have had in a while and definitely worth trying yourself. I will be going back to try the "B.East", but not sure I will be smashing any records!!
Location: The B.East, 80 Lygon Street, Brunswick East VIC 3057